Monthly Archives:
July 2010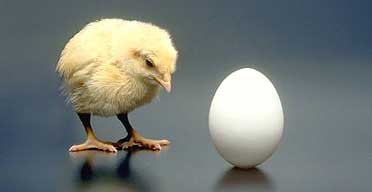 What comes first – the problem that needs the technological solution or the technology that provides an innovative solution you couldn't have imagined before it arrived?
Unlike medical research, where scientists are looking for a specific remedy for a relatively well defined condition, with clear protocols and clinical trial proceedures, new ideas for business often happen incrementally.
But in the last two years there has been a major paradigm shift in the way clients and customers interact with the organisations that supply them.  Where once they were passive recipients of marketing messages, customer service and product development now they can comment, praise and condemn to an audience of millions should they choose to do so.
The difficulty for the organisations at the receiving (rather than the delivering) end is how to listen and react to this phenomenon and, more importantly, to harness it to grow and enhance their day-to-day business.
Fortunately, just as networking sites, wikis and user groups have created this phenomenon, new technologies in the form of virtual experience platforms, collaborative meeting software and independent broadcast media will enable companies to embrace the power of incoming marketing to create powerful networks of their own.  Which will require a significant shift in strategic thinking since the inputs won't necessarily match up to the forecast.
Organisations that are able to engage with their audiences, respond and react will be the winners in this new world of communication and marketing.
Changing attitudes is hard.  Particularly when people believe that what you are talking about could really shake up the status quo.
When we talk about how groundbreaking technology can fundamentally change business practices we get a variety of responses:
Event management companies look at the virtual technologies, compare them with their live offering and are generally dismissive, despite results from our recent survey saying that 80% of event directors/managers/organisers think that virtual events represent a real opportunity for the events industry.
Corporates who are already using or building different forms of virtual communication technologies can't quite believe that the technology is as advanced as it is, and are entused by its simplicity and capabilities.
Business leaders listen politely, technology isn't their thing, then they suddenly realise just what can be delivered across their entire enterprise.
Virtual events and connective marketing are not just concepts.  They are business changing reality and they are available right now.
People have been doing things virtually for a very long time already: from pilots trained in flight simulators to buying your train tickets online; building virtual farms on Facebook to checking out health symptoms on NHS Direct; we don't even question the process.  Twenty years ago the insurance agent came to your house to arrange your car insurance, now you gocompare. Was that so hard?
It's time to embrace virtual technologies to create collaborative communities that make a real difference to the way the world does business.